Keep Dreaming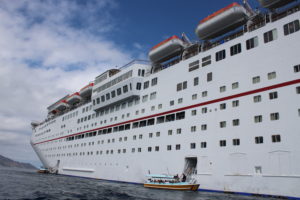 In this season begin to dream again!
I know people are saying what's the use of dreaming in this climate.  I say why not?  Even better I say, "Now is the time to dream and make plans for your future." You create the life you desire, beginning with your thought life.  What are you thinking about?  l'm dreaming about the next cruise with my girls.
You can dream again.  You are not too old and you are not too young to Live Your Dream.  Now is the time to keep dreaming and to start if you haven't already.   Again, what are you thinking about?  Realizing that your thoughts are creating your life, you may want to change your mind.  Think about all the positive things in your life. Think about what you do have as opposed to what you don't have. Use your imagination to see the vision of the life you want.  Once you see the vision, write the vision, and then go for it!